The five-seat R66 helicopter is reliable, economical and easy to maintain. The R66 features a two-bladed rotor system, a T-bar cyclic system and the latest Robinson technology, including contoured dashboards, energy-absorbing seats, and shock-resistant membrane fuel tanks.
What sets the R66 apart is its spacious luggage compartment with a capacity of 300 lbs, and its Turbine Rolls Royce RR300 engine. This turbine runs on readily available Jet A fuel and offers increased power, additional payload and improved altitude performance. Hydraulic controls allow very responsive handling.
The R66 Marine Turbine, equipped with removable floats, offers an extra level of safety for movements over water. Designed for emergencies, six-chamber floats inflate within 2-3 seconds of activation. The installation adds about 65 pounds to the empty weight of the helicopter. When not in use, the floats wind up and fit into protective covers along the skids. The streamlined design minimizes drag and allows easy entry and exit from the cab.
The R66 complies with the latest FAA regulations for impact resistance.
Specifications and dimensions
| Helicopter | R66 Turbine |
| --- | --- |
| Engine | Rolls Royce RR300 Turbine |
| Horsepower | 300 shp turboshaft; derated to 270 shp for takeoff and 224 shp continuous |
| Maximum Gross Weight | 2700 lb (1225 kg) |
| Approximate Empty Weight (including oil & standard avionics) | 1280 lb (581 kg) |
| Fuel Capacity (73.6 gal) | 493 lb (224 kg) |
| Pilot, Passengers, and Baggage (with maximum fuel) | 927 lb (420 kg) |
| Cruise Speed at Maximum Gross Weight | up to 110 kts (204 km/h) |
| Max Airspeed (Vne) | 102 kts (189 km/h) |
| Cruise Speed | up to 109 kts (202 km/h) |
| Maximum Range (no reserve) | approximately 350 nm (650 km) |
| Hover Ceiling IGE at Maximum Gross Weight | over 10,000 ft |
| Hover Ceiling OGE at Maximum Gross Weight | over 10,000 ft |
| Rate of Climb | over 1000 fpm |
| Maximum Operating Altitude | 14,000 ft |
| Electrical System | 28 volt |

Air conditioning
Leather seats
Observation bubble window (each door)
Heated pitot tube
Metallized upper sheave
Extra corrosion protection (included with Clippers)
Five-point shoulder harness system (front seats)
Red LED forward strobe
White LED forward strobe
External power receptacle
Second hourmeter, oil-pressure-activated
Eight-hole instrumental panel
Fabric velour seats
Hydraulic power controls
RPM throttle governor
Throttle correlator
Main and auxiliary crashworthy fuel bladder tanks
Engine oil filter and quick drain
Engine muffler
Cabin heater and defogger
Carbon monoxide detector
Removable dual controls
Rotor brake
Intercom switches
Avionics master switch
Tinted windows
3-point shoulder harnesses
Pilot-side adjustable pedals
Door locks
Sound damping headliner
Underseat storage
Belly hardpoint
LED anti-collision and navigation lights
Dual HID landing lights
LED panel and map lights
Tow cart adapter
Ground handling wheels
Rotor blade tie downs
Windshield cover
Travel bag
Upper sheave
GPS Fleet Tracking Spidertracks S6
David Clark H10-13H (custom cord)
Bose A20 headset with Bluetooth
6-pin jack for Bose headset (headset not included)
Aft seat dual USB charge ports
Accessories support bar with power plug and dual USB ports (pilot side)
Accessories support bar with power plug and dual USB ports (left side)
Garmin Flightstream 510 card (exchange for standard database card)
Copilot extended pedals
Leather seat back booster cushion
Velour seat back booster cushion
Fire extinguisher (fly away delivery only)
Bracket for fire extinguisher
Forward ground support
MT950-2 universal tow cart
MT950-3 universal tow cart rear lift kit (required for Clippers with utility floats, Newscopters, and Police Helicopters)
MT570-1 blade tie-down installation tool
Forward cabin cover including all windows (replaces windshield cover)
Garmin GDU 700L TXI PFD/MFD
Garmin GDU 1060 TXI PFD/MFD
Helicopter Synthetic Vision Technology Card
Chart View Enablement Cards (G500H and GTN650/750)
Metric PFD Enablement
SAS/Autopilot Genesys HeliSAS requires Garmin GDU or Aspen PFD
PFD, Aspen Avionics EFD1000H Pilot (with slaved D.G.)
PFD, Aspen Avionics EFD1000H Pro with HSI (requires GPS)
Garmin GI-106B
Artificial Horizon, LCD, Kelly Mfg RCA2600-3 with Slip Skid
Artificial Horizon, LCD, Kelly Mfg RCA2600-3 with Slip Skid, windshield mount
Artificial Horizon, Mid-Continent 4300 with Slip Skid  (mechanical gyro)
Directional Gyro, Mid-Continent 3300 (mechanical gyro)
Turn Coordinator (mechanical gyro)
Vertical Compass, PAI-700 (replaces standard compass)
Digital Chronometer, Davtron 800 (replaces standard clock)
Millibar Altimeter (replaces standard in-Hg)
Meter Altimeter (replaces standard in-Hg)
IVSI- Instantaneous Vertical Speed Indicator (replaces standard VSI) 
Airspeed indicator
Altimeter
Rotor/engine dual tachometer
Manifold pressure gage
Vertical speed indicator
Magnetic compass
Gage pane (cylinder head temp., oil temp & pressure, fuel quantity, ammeter)
AmmeterDigital OAT gage/voltmeter
Hourmeter
Quartz clock
Avionics
click on image to see all features

Garmin GMA 350Hc Audio Panel

Garmin GTR 225B COM Radio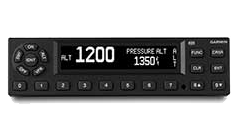 Garmin GTX 335 Transponder w ADS-B Out


Garmin GTN 650 GPS/COM/NAV

Garmin GTN 750 GPS/COM/NAV


Avidyne IFD440 (without NAV)

Garmin GTX 345 Transponder with ADS-B Out/In

Garmin GDL 69A XM Receiver (USA Only)

FreeFlight RA4000/ RA4500 Radar Altimeter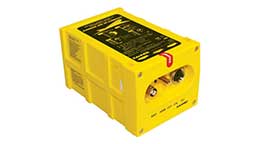 Kannad 406 Integra AF-406 MHz ELT